For those new to the world of social media management, paying to promote a post, tweet or business page is often viewed as some sort of unethical practice from the darkest of digital marketing catacombs. The reality of the situation, however, couldn't be more different from what's being perceived.
Even those who specialize in social media mastery have struggled to fully jump onboard with the idea of paid social as a promotional tactic. So undervalued and underinvested is the area that,

reportedly

, funds devoted to boosted social lag behind customer attention by about 50 percent. Astoundingly, that translates to nearly $5 billion.
Truthfully, if your brand is in need of a sizable advantage to compete with a host of digital rivals, paid social is just the marketing frontier that you've been hoping to discover. Most impressive is the fact that, by simply dedicating a few extra dollars towards social endeavors, measurable results—the kind that actually have a way of nabbing an audience's attention—are guaranteed.
Produced by Fusion 360, the following

infographic

extract presents a concrete, real-life example as to what can come about through paid social:
As demonstrated by Space Walk, paid social does more than just make the occasional "marketing strategist" cringe. Positively, it delivers on numerous tangible fronts:
User engagement

Audience identification

Search engine rapport

Brand exposure

Target analysis, and most importantly

A healthy ROI
Now, the real question—which of the Internet's

plethora of social channels

is most important for your brand's paid social? Well, in order to maintain a high level of widespread efficiency, it's never a bad idea to focus on social media's "Big Three."
1. Facebook – Internet's Finest Social Coverall
Ever since it's emergence onto the social networking scene in 2004, Facebook has successfully managed to work its way into the lives of over 1.35 billion people. Yeah, so just in case you're one of those people who's into

shocking statistics

, that's barely under China's national population total.
Seeing as how Facebook is suitable for both B2B and B2C marketing needs, it's no wonder that upwards of $11.4 billion of annual ad revenue is generated through the booming social outlet. With a minimum product- or service-pushing budget of just a dollar a day, businesses can both tackle and analyze ad objectives like audience growth, app installation and video views at an extremely affordable price.
If the aforementioned sounds like something that your money-making entity could benefit from, consider promoting a Facebook ad to help build up a hefty bulk of likes. While purchased ads might provide the solution that you're looking for, by using Sponsored Stories, it's possible that a promoted webpage or blog post has more opportunity to drive traffic to your website and, in turn, develop more interest in your brand.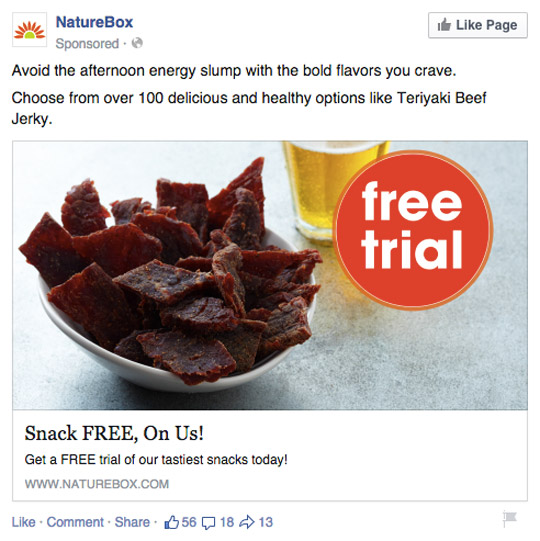 As a final word of caution, when promoting content of any type—be it an advertisement or recently published article—make certain to use captivating adjectives, enticing verbs and numbers to attract clicks. Note: this is not an invitation to spread the digital plague that is "

clickbait

."
Summary of brands that should consider paid social through Facebook:
B2B and B2C marketers

Need both mobile and desktop interfaces for advertising
Target specific demographics, interests and behaviors
Interested in audience growth, web traffic and special offer/event promotion
Minimum cost per click: $0.01
Minimum daily budget: $1.00
2. Twitter – Targeting At Its Finest
On Twitter, users are limited to only 140-character messages, but that has done little to keep people from being glued to their mobile devices throughout the course of any given day. Founded in 2006 by Jack Dorsey, Noah Glass, Biz Stone and Evan Williams, Twitter—in recent years—has managed to rival Facebook as social's biggest player.
While the current crown still belongs to Facebook, Twitter has successfully amassed a remarkable 284 million active monthly users who generate upwards of 350,000 tweets per minute. Though doing little in the ways of B2B communication, there's no better platform from which social specialists can join an industry-specific conversation with potential consumers than Twitter. Interactions are quick and timely, seeing as how the average user spends a total of only 17 minutes a day on Twitter.
With that in mind, however, if your company's market research has proven that mobile usership is a mainstay of client connectivity, Twitter's pool of fans—86
percent of them, to be exact—prefer to use the social outlet on their respective smartphones than through a computer.
For companies interested in focusing more on Twitter, as far as paid tweets are concerned, followers, keywords, clear-cut demographics and distinct interests can be targeted. All this for a minimum payment of one cent per click or—much like Facebook—a dollar a day.
Twitter, like most social outlets, offers a variety of ad options for businesses to promote their content. Of these options, the most popular is by far that of Promoted Tweets. Promoted Tweets allows brands and marketing experts to select their most popular tweets and direct them at precise audiences, interests or keywords. Additionally, tweets can be purchased through programs like

JustRetweet

or

PayWithATweet

.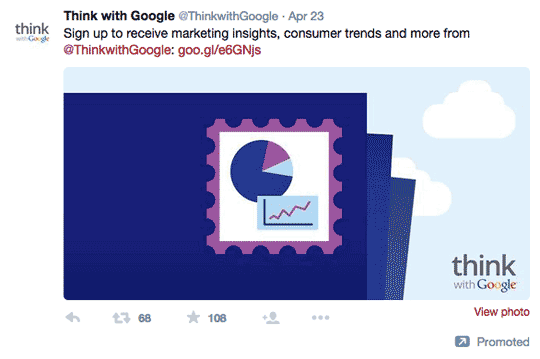 Summary of brands that should consider paid social through Twitter:
B2B marketers

Prefer mobile interfaces for advertising
Target followers, keywords, demographics, interests and behaviors
Interested in audience growth, engagement and web traffic
Minimum cost per click: $0.01
Minimum daily budget: $1.00
3. LinkedIn – Built For B2B Marketing
Lastly, rounding out the list of the three biggest social powerhouses is LinkedIn. Well-known by most, LinkedIn is a business-oriented social site which is devoted entirely to professional networking. What was once considered an online billboard for résumés has quickly transformed into a place where industry influencers can come together to share useful knowledge, helpful tips and breaking news.
Realistically, a company—regardless of size—without a LinkedIn business profile is a company that's yet to have taken the digital side of it's marketing strategy seriously.
I
n only 12 years' time, LinkedIn has been able to attract an active monthly membership base of over 187 million people. Unlike its greatest rivals, LinkedIn is especially unique in that it's exclusively geared towards B2B marketing. Whereas Facebook and Twitter have both learned to make cellular interaction a pillar of accessibility, LinkedIn has yet to have mastered the mobile realm with 74 percent of professionals preferring to access the site via a desktop computer at work or at home.
For companies looking to improve social engagement, video views, driven web traffic and business leads, LinkedIn is difficult to compete with. Even more impressive, while Facebook and Twitter allow for finite targeting to take place, LinkedIn makes finding professional game changers even easier. Companies, schools, degrees, job titles/fields and skill sets can all be pinpointed with paid social efforts.
Furthermore, with an average of 6,944 endorsements taking place with each passing minute, the odds of your paid post being glanced over by the perfect set of eyes are nothing short of favorable.
In order to gain ground on Facebook and Twitter, LinkedIn has put a great deal of emphasis on bolstering the connections that people can make through their own feeds. LinkedIn does offer traditional paid ad options that allow for advertisements to appear on the sidebar of a user's page, but using Sponsored Updates is widely considered a more advantageous method for getting your brand's content seen by the right people.
Perhaps the biggest of LinkedIn's paid post benefits comes from the massive amount of information that's made readily available for brand advertisers to use: industry, job title, company size, current location, etc. The estimated cost per click on Sponsored Updates is roughly between one and two dollars. Though costing slightly more, if clicks turn into future subscribers and customers, the monetary sacrifice will be well worth it.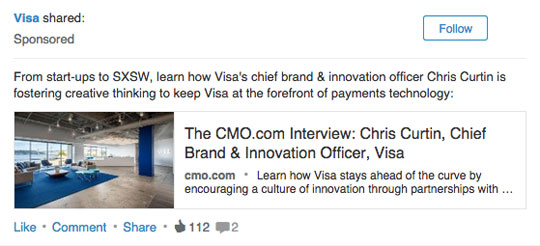 Summary of brands that should consider paid social through LinkedIn:
B2B marketers

Prefer desktop interfaces for advertising
Target professional, academic and geographic factors
Interested in engagement, video views, web traffic and potential leads
Minimum cost per click: $2.00
Minimum daily budget: $10.00
Needless to say, in the digital age of communication, having a robust social media game plan is of the utmost importance. With innumerable voices vying for the attention of possible consumers, paid social can no longer be considered a shady practice; rather, a means to get the proverbial social ball rolling.